My black arabian mare Lady Ashen is a real flashy dresser. She adores attention and likes to dress up, so I have indulged her somewhat. Ashen has a separate wardrobe just for parades in case she is invited to one.
Ashen's Crates 1984 #355 saddle and matching head stall,reins, and tapaderos which I dyed a brilliant black to work with her lovely coat.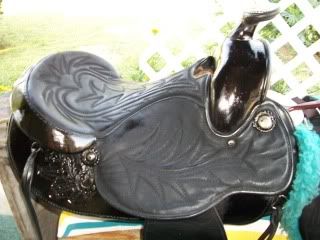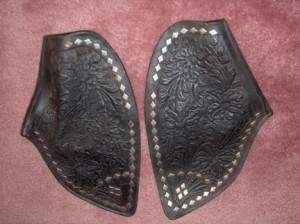 When I get a little time, I will add these silver conchos to Ashen's headstall and saddle. She will be as proud as a peacock.
Ashen's brilliant turquoise and purple patterned wool blanket is the perfect accent for her glossy black coat.