Ever since I was a little kid, I have loved kitchens. I still have my first kitchen appliance.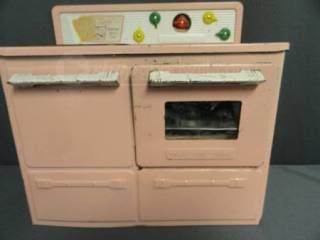 If you are a gardener who preserves food for the winter, the kitchen is the most important room in the house. You spend a lot of time in the kitchen, putting up the harvest so that you can eat well all year round, and your kitchen must be designed and equipped to do this effectively.

The cornerstone of the kitchen is the basic equipment -- the appliances, large and small, that you work with daily and depend on completely when deluged with veggies. Your "large" appliances should really be large if they are to handle the quantities of food processed in a gardener's kitchen. Range, refrigerator, sink, dishwasher, freezer, etc. Each piece must be sturdy and in proper working condition.

Good organization is the other main requirement for an efficient harvest kitchen.

When you choose your basic appliances, criteria of size, durability and simplicity come into play. So does a thorough knowledge of what you hope to accomplish in your kitchen.

When it comes to your range, how large do you want to go? A good number of people think 4 burners is not enough, but others say their size and placement are more important than mere numbers. Those who bake often or do oven drying think the size of the oven is most important.

The economy of the rich is to buy for the future; the economy of the poor is often to make do with relics from the past If you are not rich, you need to be clever and adaptable in order to afford "buying for the future". One of the best ways is to buy on the secondary market. I have made this into a fine science and have managed to be both economical and have equipment to be proud of.

 

Leolady's Commandments:

1. If it ain't broke don't fix it.

2. If it is broke, have a professional fix it; don't' throw it out [or let your dad get to it with his pocket knife!] Dad was notorious for trying to "fix" something with his pocket knife. More stuff was destroyed that way! If you are not a professional -- leave it alone.

3. Research thoroughly, choose carefully, do not skimp on quality.

4. Plan on keeping what you buy forever, fashion trends notwithstanding. Keeping up with the Jones and what is on HGTV is silly. Sooner or later, just when you think you should replace whatever it is that is considered outdated and you get rid of a perfectly functional item, you will find that your "retro" item is in. Madness! -- leading to financial insolvency!

5. Buy an item once -- even if you have to pay more for the durability factor. Do not buy something because it is cheaper, and have to replace the durn thing later.

6. If you have little money to spend, buy a quality used appliance rather than a cheap new one. People have no problem with buying used diamonds, but some of those same folks won't buy a used kitchen appliance!

7. Do not equate quality with the shine on the finish! My sister has this problem. She refused one of the good used KA 5A mixers I offered her, to get [can you believe it?] -- a bright shiny cheap Sunbeam! It made me want to tear my hair out in frustration.

That is your lecture for today. Please turn in your papers and file quietly from the room. Read chapter 5 in your KA manual as your assignment for tomorrow!
Seriously now, my cabinets are a very high quality, and common sense said it was stupid to replace them, even if I had the money, which I don't. And in order to make the work triangle work properly, I have to re-locate the refrigerator to another wall. Then to install my range, I have to move the small cabinet beside the refrigerator along with it. Then, I have to turn one cabinet around to line up with his brothers. The range's original position will have shelves installed in the space.
There will be shelves over the refrigerator, and a vent hood microwave oven over the range. I might mount tin ceiling paneling over the range surface and on the wall beside the range like this.
Soffit shelving will be installed for more storage. New yellow formica countertops will be installed with a tile area beside the range for hot pots.
I will install my new/old sink and a water filter. Three plant holder pendant lights will be installed in the middle of the room over the butcher block table. They will hold lush pots of Rosemary, Summer Savory, and Sweet Marjoram.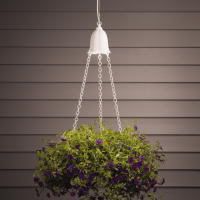 Two pot racks will be installed in the ceiling flanking the pendant lights.
In order to refresh my 1970s era kitchen and brighten the dark space a bit, I am going to paint all the cabinetry a bright glossy white and install new vinyl tile flooring like this.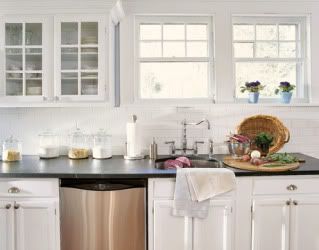 All of this will cost me a pretty penny but will totally transform the kitchen into the efficient work space I desire for far less than a total kitchen redo. I won't have to move plumbing or do tile work and there will be a lot more storage and working space in the same footprint.
I will use fabric curtains to replace cabinet doors on the area where the stove used to be. It will soften the room and visually breaks up the space - adding to the vintage charm.