It ain't gold, its CHROME!
Yes, I love chrome.........You can tell by looking at my two Kitchenaid model G mixers and my model 4-C mixer.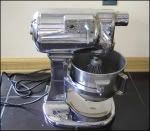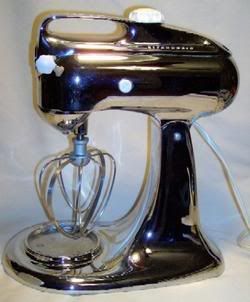 I also love my parent's 70's vintage toaster.

My mother's 1940s waffle maker also shines.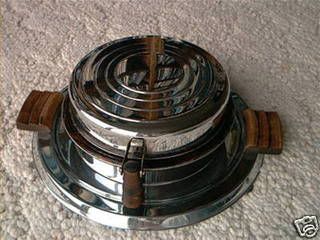 The two manual citrus juicers I have.
Then, there are my Vita Mix blenders I spoke about before.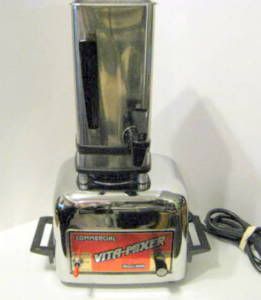 And I am sure you will remember my Faberware Turbo Convection Oven.
And you know I dearly love my shiny Vollrath stainless steel large stockpots, double boilers, and basins.