When I chose fabric to make curtains and kitchen accessories, I chose this 100% cotton drapery weight fabric because it looked like a modern take on a retro look. Also the fact that the red worked with my red Copco and the yellow worked with my yellow enameled cast iron cookware didn't hurt anything.
The strongest of the natural fibers, cotton is very commonly used as drapery fabric because of its versatility. It dyes well, comes in a wide range of color choices and allows air to pass through it.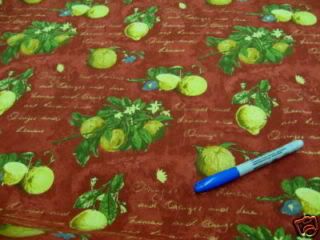 I used the same fabric to make a window valance, many potholders, tablecloths for the breakfast area, and lots of aprons.
I bought some really lovely 100% linen fabric in solid red and solid yellow, and I used it to make linen towels. And I made a LOT of towels, because I refuse to buy paper towels or napkins. I counted about 24 red towels, and 30 yellow towels.
I chose linen because, "Made from flax, linen is a natural fiber that has the ability to shed dirt easily. One of the strongest vegetable fibers, it is even stronger when wet and will begin to soften after repeated washing. Linen is also ideal for drying dishes because of its excellent absorption rate. You can use the same cloth when drying pots and pans with the added benefit of lasting years and years. Wash it regularly and allow to dry thoroughly for a long lasting dish cloth."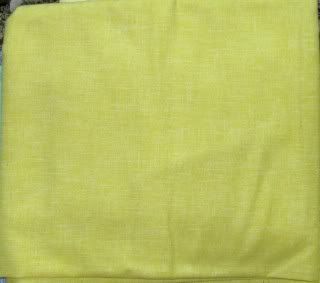 I didn't want to take the time and effort to braid myself a couple of kitchen runners, so I chose store bought rugs instead.
Or maybe I will replace my store bought rugs with ones I make myself. Maybe something like this one. I made it years ago.